EV'RY DAY I'M PASTORIN'...
Sep 18
FLASHY CONTEMPORARY SERVICES
Sep 17
EDDIE FOX + CANDLER ALUMNI BOARD


Credit: calvinistin
Sep 13
WHEN MY IDEA FOR A SERMON ENDS UP GOING NOWHERE

Anyone ever feel like the Holy Spirit is the lazer pointer?
Sep 10
SOLO PASTOR: WHEN SOMEONE REPORTS TO ME TEN MINUTES BEFORE THE SERVICE THAT THE DOWNSTAIRS TOILET HAS OVERFLOWED
Sep 09
STAFF MEETING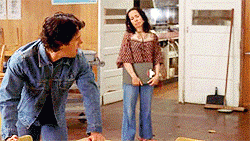 Sep 01
CHAPERONING TEENAGERS: WALKING IN AT THE WRONG MOMENT
Aug 26
A CRAPPY DAY IN PARISH MINISTRY
Aug 25
TRYING TO DO ATHLETIC THINGS WITH THE YOUTH
Aug 24
THE ORDINATION PROCESS
Aug 23
SOMETIMES THE HOLY SPIRIT BE LIKE
 

In honor of the Rev. KR and the sermon writing process….
Aug 22
AND…THEN THERE'S THE CALL SYSTEM
ENTERING THE UNITED METHODIST APPOINTMENT SYSTEM
WHEN THERE'S A NEW PERSON SERVING IN WORSHIP, THERE WILL ALWAYS BE - ONE - THING YOU FORGET TO TELL THEM
Aug 21
COMING IN ON THE FOURTH OF JULY TO FIND AN AMERICAN FLAG DRAPED OVER THE PULPIT
Aug 19
INVITING MY FRIENDS TO EASTER VIGIL